By Rhino Carhire –
We're a forward-thinking car rental company and are always looking at ways to improve the service we deliver to our customers and that includes the way in which you actually pay for your rental car. We've been offering debit card car hire for some time now which has been a significant milestone in the industry that once only allowed customers with a credit card to rent a car. However, we are also asked what other payment methods can be used, and whilst we're working on new user-friendly ways for you to pay for car rental, it's not available yet.
Can I pay for car rental with PayPal?
The safer way to pay for car rental you might think, however integrating PayPal into our systems isn't as simple as you might think. As of December 2018, PayPal isn't a payment method that we can accept at Rhino. The main reason is similar to the original debit card issue, accepting payment in advance isn't so much the issue, rather the security on arrival when you collect the rental car. Our rental agent partners are not accepting PayPal as a valid form of securing the excess deposit when you collect your rental so we can't currently accept PayPal to rent a car.
Can I pay for car rental with Bitcoin?
Again, as of December 2018, the answer is no. Whilst Bitcoin and other cryptocurrencies (the most popular in 2018 being Bitcoin, Litecoin, Dogecoin, Ethereum and Ripple XRP) have cooled somewhat towards the end of 2018, they surged in value at the start of the year and have since crashed by the same considerable scale. Not only are the same issues with security at the rental desk a common theme here, but the main barrier with Bitcoin car rental is also the volatility in the value of the currency. It's not something the car rental market (or indeed many markets/industries) is ready for just yet!
Can I pay for a car rental with cash?
You can probably guess the answer already, sadly, it's a no. The time it took the industry to adopt the debit card, it'll be a long time before cash is an acceptable payment method when renting a car. For starters, despite being voted 'Best on the Road' at the Travolution Awards in 2018, our presence is very much online, keeping overheads and costs to a minimum allowing us to keep our prices as low as practicably possible, hence not accepting cash. And that same word 'security' applies again when you get to the checkout. Security checks for every car rental customer go beyond just checking your driving license (old paper license or not) and car hire license check code. All car rental agents have thorough fraud checks of which a credit card is a good starting point. With a recent terrorist attack that made use of a rental car in London, it's not hard to see why you can't rent a car with cash where ones identity and traceability is near impossible.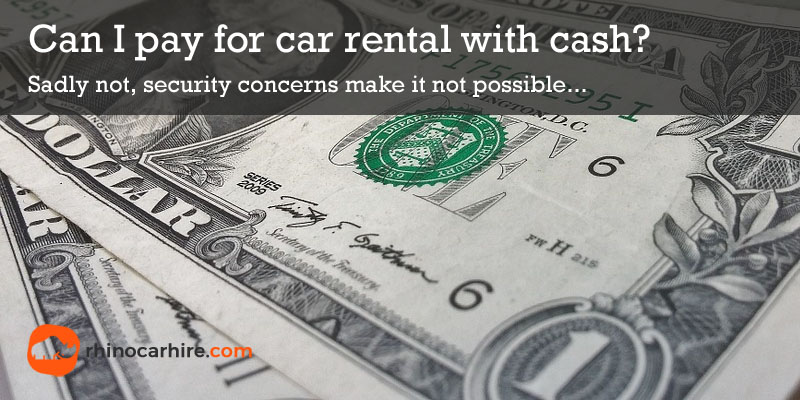 In brief, whilst renting a car is getting easier and more accessible to so many more customers, security and identity is paramount and is why some new (and not so new) payment methods have some way to go before being an acceptable payment method when renting a car.
https://rentalcars1.com/wp-content/uploads/2019/01/banner-3.jpg
667
1728
RentalCars1
https://rentalcars1.com/wp-content/uploads/2021/07/Sem-título-2.png
RentalCars1
2020-03-28 15:01:36
2021-06-26 08:19:00
Car Rental Payment – PayPal, Bitcoin, Cash?